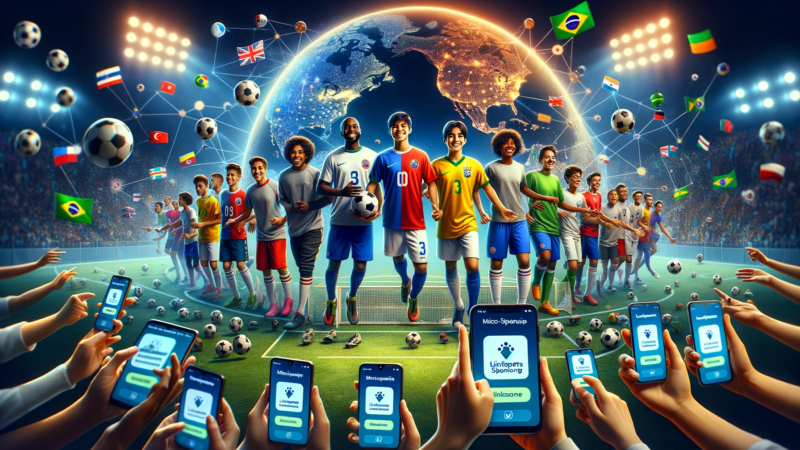 LinkSports has entered a post-revenue phase as of August, marking the start of an exciting new chapter. We're proud to introduce our second revenue stream, pioneering the world's first Fintech platform dedicated to "Micro-Sponsorship" in sports. This innovative platform creates a direct financial link between fans and players, fostering a unique peer-to-peer connection.
We've launched our micropayment feature, a key component of LinkSports' distinctive approach to monetizing sports assets. This marks the beginning of a scalable revolution in sports financing, one that aims to democratize financial support for millions of players in underprivileged communities across the globe. Through our platform, fans can transfer funds to select young, aspiring football players in Brazil. These funds are then redeemed as gift cards at sports gear stores, ensuring that the support directly contributes to the players' sports careers.
We're excited to welcome financial supporters from a host of countries where our App is active, including the USA, UK, Canada, Brazil, Colombia, India, Turkey, Israel, Nigeria, Ivory Coast, and Portugal. With LinkSports, we're not just facilitating financial support; we're nurturing dreams and shaping the future of sports sponsorship.